Inhouse Consultant
Dr. Deepti Mishra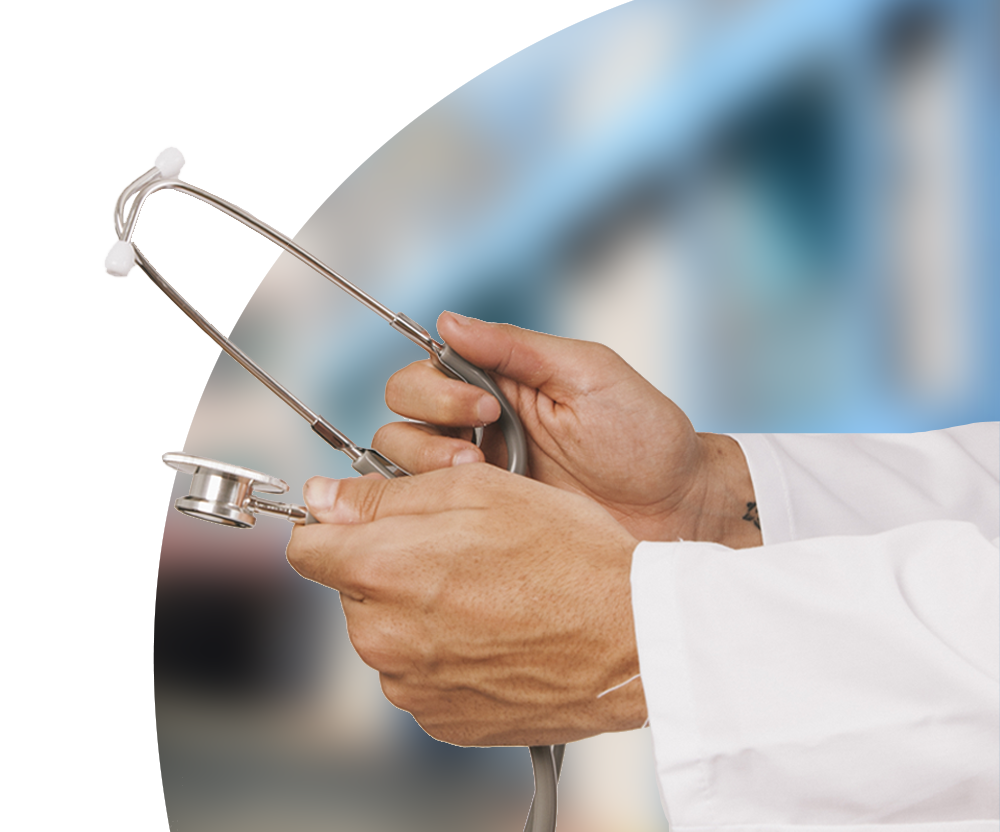 Dr. Deepti Mishra MS, MCh
Dr Deepti Mishra is a surgical oncologist with special focus on minimal invasive surgery and complex surgical oncology. She has been instrumental in establishing surgical oncology department at Thangam Cancer Center.
She is a qualified robotic surgeon and takes interest in robotic gynecological and gastrointestinal surgeries. She got recognition by spreading the concept of breast conservation surgery through Save Breast Campaign, She is behind organising several social events and campaigns related to cancer awareness among general public.
Qualification: MS General Surgery, MCh Surgical Oncology
Designation: Consultant surgical oncologist
Department: Surgical Oncology
Name: Dr. Deepti Mishra
TNMC Reg No: 110100
Address: Thangam Hospital, 54 Dr. Sankaran road, Namakkal-637001, Tamil Nadu.
Present status: Working as a Surgical Oncology Consultant at Thangam Cancer Centre, Namakkal, Tamilnadu.
2022 – Teaching Faculty, DNB surgical Oncology, Thangam Cancer Center, Namakkal, Till date.
2015 – Consultant Surgical Oncologist ,Thangam Cancer Center, Namakkal,Till date.
2015 – Consultant Surgical Oncologist, Women Centre ,Coimbatore,Till date.
2014 – Consultant Surgical Oncologist Belgaum Cancer Center Belgaum.
2009 – MS General Surgery, King George Medical University, Lucknow.
2005 – MBBS ,MKCG Medical College, Berhampur, Odisha.
Co-investigator in multiple studies
Proluton study in breast cancer, Add Aspirin trial in breast, colorectal,prostate and GE junction cancer, Intraperitoneal chemotherapy in pseudomyxoma peritonei and gastric cancer, MONOOLA study for ovarian cancer.
Paper Publications
1- Closing the Cancer Care Gap in India D Mishra, S Rajamanickam, A Prabhu, D Rajamanickam, B Poladia, K Rajamanickam, N. Kathiresan & C. Shuba Indian Journal of Surgical Oncology July 2022.
2- Impact of COVID-19 on cancer care in India: a cohort study P Ranganathan , D Mishra R Badwe 1 , C S Pramesh ; National Cancer Grid of IndiaLancet Oncology July 2021.
3- Gastric Cancer With Peritoneal Metastasis-A Comprehensive Review of Current Intraperitoneal Treatment Modalities A Prabhu 1 , D Mishra 1 , A Brandl 2 3 , Y Yonemura Front Oncol May 2022.
4-Central Venous Access Devices in Paediatric Oncology – Experience from a Tertiary Cancer Centre. Paper presentation R Pruthy ,D Mishra S Qureshi SIOP ,London 2012.
5-Case series of cervical Neuroblastoma poster presentation R Pruthy ,D Mishra S Qureshi SIOP ,London 2012.
6-Circadian variation in radiation-induced intestinal mucositis in patients with cervical carcinoma Pragya Shukla 1 , Deepak Gupta, Shyam Singh Bisht, Mohan Chand Pant, Madan Lal Bhatt, Rajeev Gupta, Kirti Srivastava, Seema Gupta, Ankur Dhawan, Deepti Mishra, Mahendra Pal Singh Negi Cancer April 2010.
7-CYP2D6 Polymorphism In Head and Neck Carcinoma Patients and Its Correlation With Treatment Response Shukla P, Gupta D, Pant MC, Mishra D et al.. abstract in ASTRO 2009.
8-Breast Cancer Risk Associated with Polymorphisms of IL-1RN and IL-4 Gene in Indian Women. Konwar R, Kumar S, Mishra D Oncology Research 2009.
9-Palliative And End Of Life Care. A. Rai, S. Kumar, H. Pahwa, . Ramakant, S.Kumar, P.Suryavanshi, D. Mishra The Internet Journal of Pain, Symptom Control and Palliative Care. 2009.
2021 Robotic surgery training, Cochin.
2019 Certified course in PIPAC procedure at NUHS, Singapore.
2013-2014 Breast oncology training NUHS Singapore.
Colorectal surgery Yonsei, Seoul South Korea
2013 MCh in Surgical oncology at Tata Memorial Hospital, Mumbai, India.
2009 Fellowship in breast oncology.
2009 Senior Resident surgical oncology department, King George Medical University Lucknow.
2009 MS General Surgery King George Medical University, Lucknow.
2005 MBBS MKCG Medical College Berhampur Odisha.