Inhouse Consultant
Dr. Karthick Rajamanickam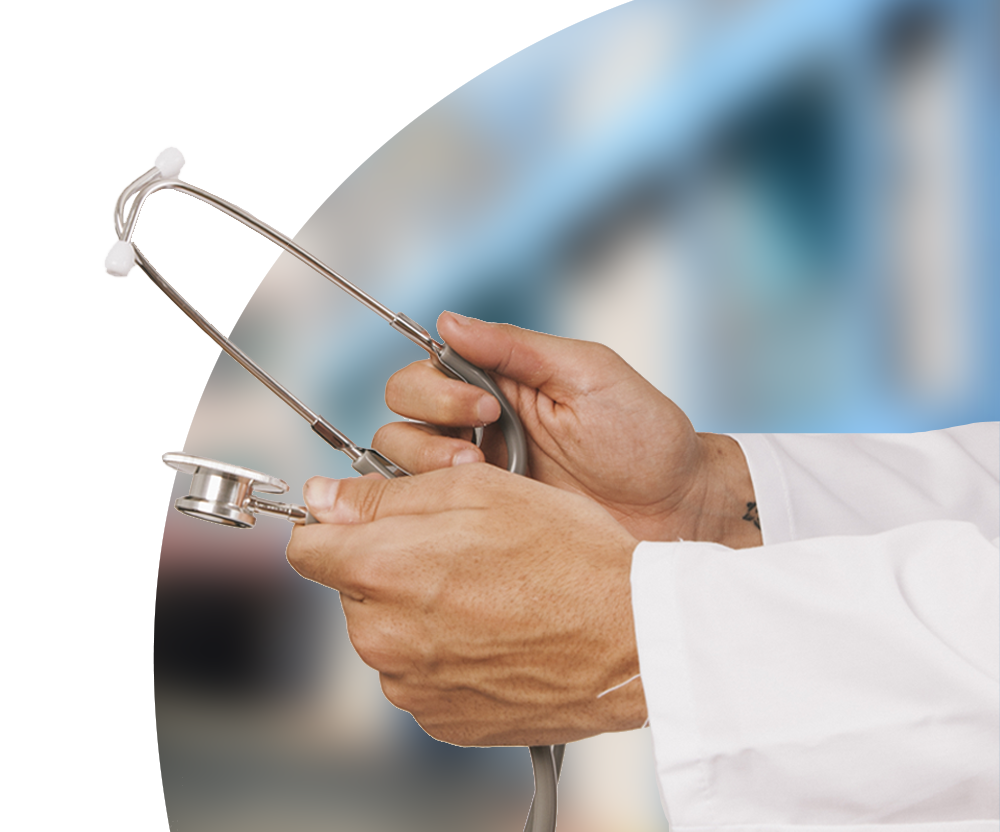 Dr. Karthick Rajamanickam MD
Qualification: MBBS., MD (Radiation Oncology)
Designation: Consultant in Radiation Oncology; In-charge of Department of Nuclear Medicine, Radiology & Radiation Oncology
Department: Radiation Oncology
Dr. Karthick Rajamanickam's main scope of interest is in the clinical fields of Lung, Gynecological oncology and Gastro-Intestinal oncology with special interest in Liver malignancies. He has special interest in the clinical skills of Brachytherapy.
After spending the time at Tata Hospital in Mumbai, and have developed special interest in Sterotactic Body Irradiation and Sterotactic Radio-Surgery.
MBBS – Sri Ramachandra Medical College and Research Institute, Chennai.
MD(RT) – Vydehi Institute of Medical Sciences and Research Centre, Bengaluru.
Fellowship – Tata Memorial Hospital, Mumbai (Gastrointestinal Oncology).
Training – University College of San Francisco, USA (Prostate Brachytherapy).
Consultant – Thangam Cancer Center, Namakkal.
Rao AS, Rajamanickam K, Narayanan GS. Study of distribution of inguinal nodes around the femoral vessels and contouring of inguinal nodes. J Can Res Ther 2015;11:575-9.
Chopra S, Shetty N, Goel M, Rajamanickam K et al. Protocol for an integrated phase II/III randomised controlled trial of transarterial chemotherapy and sorafenib with or without stereotactic body radiation therapy in patients with nonmetastatic unresectable hepatocellular carcinoma. Int J Clin Trials 2017; 4: 31.
Presented in many international, national and state conferences. He is an active participant in Oncology conferences presenting many topics and in debates.
National Level
Karthick R, Mohammed A M, Bhanumathy G et al. Assessment of Inter-fractional motion of Uterus and Cervix in Radiotherapy of Carcinoma Cervix Oral Presentation presented at: 3rd Annual conference Young Radiation Oncologist of India; 2015, Bhubaneshwar, India.
Karthick R, Supriya C, Reena E et al. Alterations in Normal Liver Volume After Hepatic Irradiation:
Results from a prospective observational study. Poster presented at: 2nd Congress of Controversies in Clinical Oncology; 2016, Kolkata, India.
International Level
Karthick R, Supriya C, Reena E et al. Changes in normal liver volume after high dose radiation in cancer of the liver: Poster Presented at: 36th Annual European Society for Radiotherapy and Oncology conference; May 2017, Vienna, Austria.
K Rajamanickam, R Engineer, S Arya et al. Retrospective Outcome analysis of patients with rectal cancer with radiologically significant extra-mesorectal nodes who received Neo-Adjuvant Chemoradiation: A Single Institutional Study: Poster presented at: Annual Meeting of The Association of Coloproctology of Great Britain & Ireland conference; July 2017, Bournemouth, United Kingdom.
Prospective Validation of Dose Volume Constraints for Acute Gastrointestinal Toxicity in Patients Undergoing Adjuvant IMRT for Cervical Cancer. Oral Presentation presented at: Annual Meeting of the American Society for Radiation Oncology; September 2017, San Diego, USA.